Highlights of Ecuador & Peru
Booking Dates
04/03/2020 through 11/03/2021
Travel Dates
04/03/2020 through 11/06/2021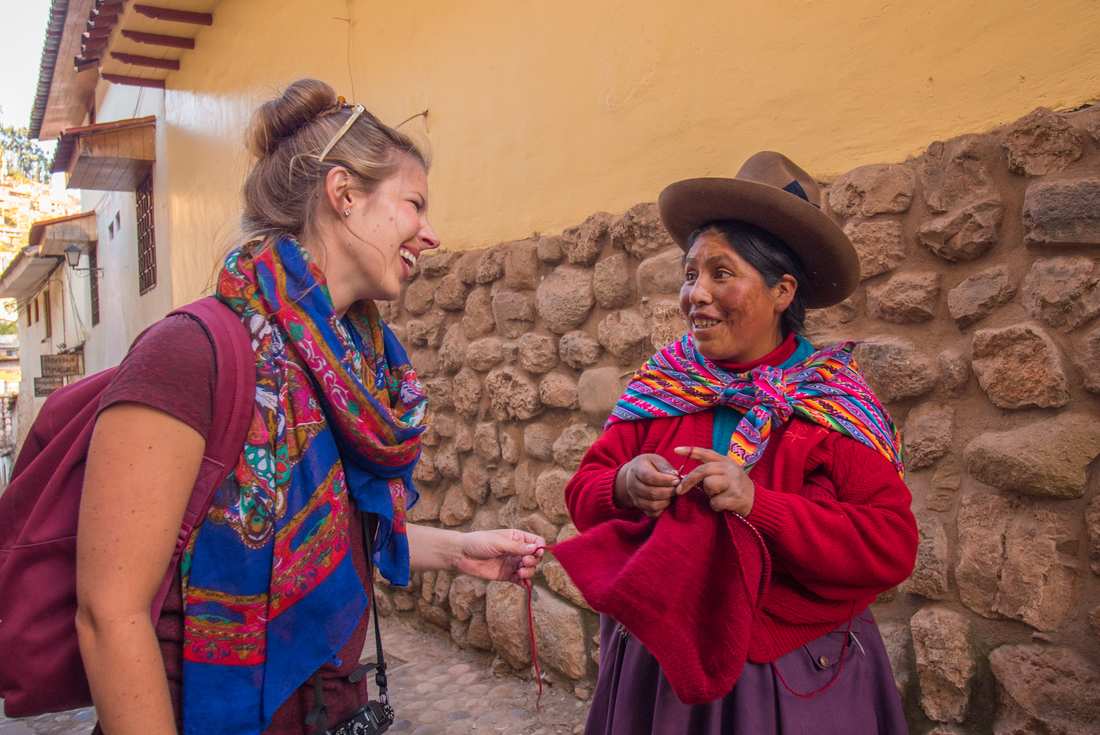 Highlights of Ecuador & Peru

Immerse yourself in the myriad cultures of Bolivia and Peru on this 28-day Lonely Planet Experience, powered by Intrepid. Including a bucket-list trek along the Inca Trail to Machu Picchu, this itinerary is designed to introduce you to the ancient civilisations, thriving contemporary communities and indigenous ways of life that exist across this slice of South America. Stay in a jungle lodge and learn from locals about life in the Amazon. Sink your teeth into fresh empanadas in Cusco. Listen to Peruvian folk music in a pena in Chivay. With local leaders, a small group of like-minded travellers and your own sense of adventure, this journey is the perfect way to discover Peru and Bolivia.

Activities
Quito – Leader Led Orientation Walk
Cuenca – Leader Led Orientation walk
Lima – Leader-led walking tour
Colca Canyon – Guided tour
Cusco – Orientation Walk
Sacred Valley – Community visit & lunch
Lake Titicaca – Boat tour & Homestay
Highlights
Take a guided hike through the Amazon Rainforest and sample fresh fruit, tree worms and chocolate made from scratch in an indigenous farming community.
See the enigmatic Nazca Lines, giant images etched into the desert that experts believe are more than 2000 years old.
Choose to trek the classic Inca Trail, the Inca Quarry Trail or take the scenic train route to reach the ancient ruins of Machu Picchu.
Watch the morning routine of the predatory Andean condor – the world's largest flying bird – as they dive and glide in the dramatic depths of Colca Canyon.
Tour the floating islands of Uros on Lake Titicaca and learn about their ingenious design and life on the water during a homestay in an Uros community.
Itinerary
Destination
Pricing
Terms and Conditions
| Day | Description | View All |
| --- | --- | --- |
| Day 1 | Quito | Details |
| Day 2 | Amazon Lodge (Amazon Jungle) | Details |
| Day 3 | Amazon Lodge (Amazon Jungle) | Details |
| Day 4 | Banos | Details |
| Day 5 | Banos | Details |
| Day 6 | Cuenca | Details |
| Day 7 | Cuenca | Details |
| Day 8 | Lima | Details |
| Day 9 | Lima | Details |
| Day 10 | Paracas | Details |
| Day 11 | Nazca | Details |
| Day 12 | Arequipa | Details |
| Day 13 | Arequipa | Details |
| Day 14 | Colca Canyon | Details |
| Day 15 | Arequipa | Details |
| Day 16 | Arequipa/ Overnight bus to Cusco | Details |
| Day 17 | Cusco | Details |
| Day 18 | Inca Trail, Inca Quarry Trail or Train option | Details |
| Day 19 | Inca Trail, Inca Quarry Trail or Train option | Details |
| Day 20 | Inca Trail, Inca Quarry Trail or Train option | Details |
| Day 21 | Inca Trail, Inca Quarry Trail or Train option and Machu Picchu / Ollantaytambo | Details |
| Day 22 | Sacred Valley / Cusco | Details |
| Day 23 | Cusco | Details |
| Day 24 | Puno/Lake Titicaca | Details |
| Day 25 | Puno | Details |
| Day 26 | Puno | Details |
| Day 27 | La Paz | Details |
| Day 28 | La Paz | Details |