Epic Peru to Brazil
Booking Dates
07/02/2023 through 11/22/2024
Travel Dates
07/02/2023 through 11/25/2024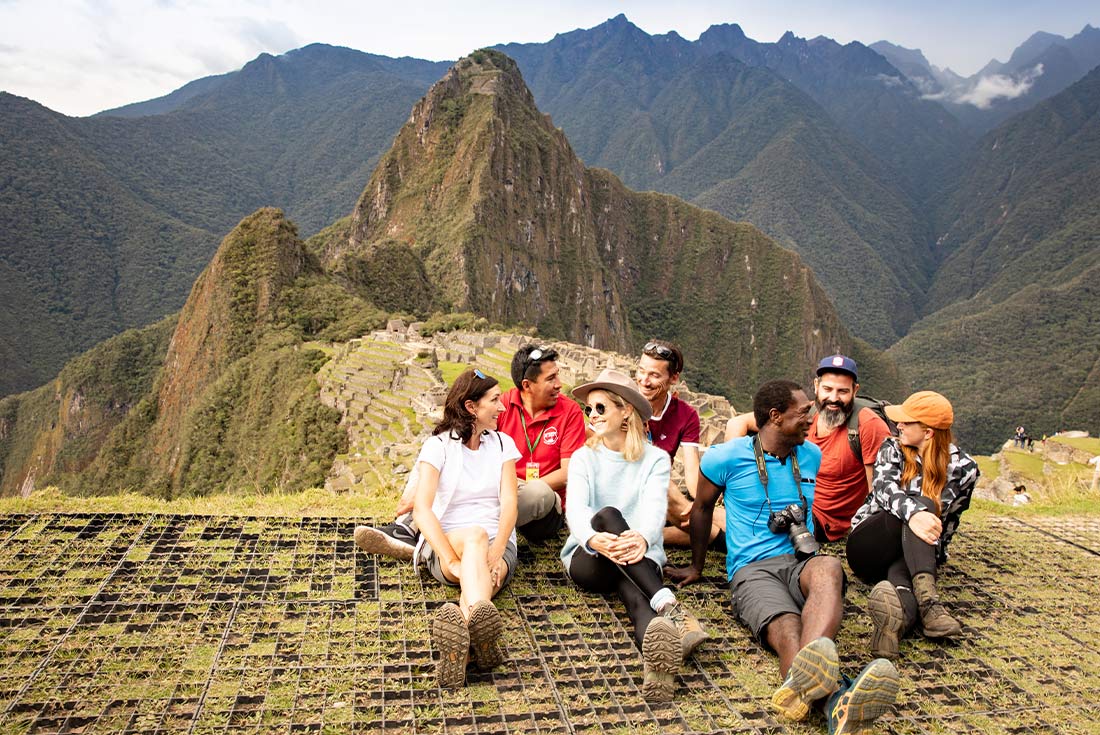 Epic Peru to Brazil

Do South America right. Really jump in there and cover all of the highlights, as well as a few surprises, on this epic journey across Peru, Bolivia, Argentina and Brazil. Dive deep into the Amazon jungle, trek the iconic Inca Trail to Machu Picchu, browse weird and wacky trinkets at Witches' Market of La Paz, take mind-bending photos at Bolivia's incredible salt flats, see the might Iguazu Falls and wrap up in Rio de Janeiro on this in-depth journey across South America.

Activities
Lima – Leader Led orientation walk of Miraflores
Amazon Jungle – Jungle Lodge Stay and Activities
Cusco – Orientation Walk
Sacred Valley – Community visit & lunch
3 Night/4 Day Inca Trail (or 2 Night/3 Day Inca Quarry Trail) guided hike(s) with porters' support. Or guided Cusco stay (Machu Picchu by train)
Machu Picchu – Guided tour
Lake Titicaca – Boat tour & Homestay
La Paz – Visit to the 'Witches Market'
La Paz – Orientation Walk
Uyuni – Salt flats tour
Salt flats – Visit to 'Fish Island/Inca Wasi'
Uyuni – Orientation Walk
Uyuni – Colchani Salt Factory Visit
Eduardo Avaroa National Reserve – Altiplano tour including Laguna Colorada & Laguna Verde
Salta – Orientation walk
Buenos Aires – Leader-led orientation walk
Iguazu Falls – Tour of the Brazilian side of the falls
Iguazu Falls – Tour of the Argentinian side of the falls
Rio de Janeiro – Leader-led Orientation Walk
Highlights
Roam the Amazon jungle at night while pretending you're David Attenborough (it has a calming influence). Float down the river, keeping an out for the glaring eyes of jaguars and caimans.
The floating islands of Uros on Lake Titicaca seem like the sort of thing Pixar would come up with. Spend the night under the stars in a traditional island village.
Whether you trek the classic Inca Trail, the Inca Quarry Trail or take the scenic train route to Machu Picchu, trust us, this is going to be one of the highlights of your life.
Don't worry, we won't hog all of your time. You'll have plenty of opportunity to bounce around Cusco, digging deep into the pockets of Inca history.
Get amongst the weird and wonderful in La Paz, from the strange brews of the witches' market to the tasty treats of Mercado Lanza.
Ever dreamt of walking on water? Now's your chance. Kind of. The sprawling salt lakes of Bolivia serve up some seriously mind-bending photo ops.
The mighty Iguazu Falls straddles the border between Argentina and Brazil, and you'll be able to see it from both sides.
The heaving, metropolis of Rio de Janeiro is a great way to end the trip. Party down with the locals and experience a culture at the beating heart of Brazil.
At Intrepid we've always been about balancing profit and purpose and as the largest B Corp certified operator on the Inca Trail we're committed to operating our treks for the benefit of all – join us and help make the world a better place.
| Day | Description | View All |
| --- | --- | --- |
| Day 1 | Lima | Details |
| Day 2-3 | Puerto Maldonado (Amazon Jungle lodge) | Details |
| Day 4 | Cusco | Details |
| Day 5 | Sacred Valley / Ollantaytambo | Details |
| Day 6 | Inca Trail, Quarry Trail or Train Option | Details |
| Day 7 | Inca Trail, Quarry Trail or Train Option | Details |
| Day 8 | Inca Trail, Quarry Trail or Train Option | Details |
| Day 9 | Inca Trail, Quarry Trail or Train Option and Machu Picchu | Details |
| Day 10 | Cusco | Details |
| Day 11 | Puno | Details |
| Day 12 | Lake Titicaca (Homestay) | Details |
| Day 13 | Puno | Details |
| Day 14 | La Paz | Details |
| Day 15 | La Paz | Details |
| Day 16 | La Paz | Details |
| Day 17 | Salar de Uyuni | Details |
| Day 18 | Bolivian Altiplano | Details |
| Day 19 | Bolivia/Chile Border- San Pedro de Atacama | Details |
| Day 20-21 | San Pedro de Atacama | Details |
| Day 22 | Chile/Argentina border - Salta | Details |
| Day 23 | Salta | Details |
| Day 24 | Salta - Buenos Aires | Details |
| Day 25 | Buenos Aires | Details |
| Day 26 | Buenos Aires | Details |
| Day 27 | Buenos Aires | Details |
| Day 28 | Iguazu Falls | Details |
| Day 29 | Iguazu Falls | Details |
| Day 30 | Rio de Janeiro | Details |
| Day 31 | Rio de Janeiro | Details |
| Day 32 | Rio de Janeiro | Details |